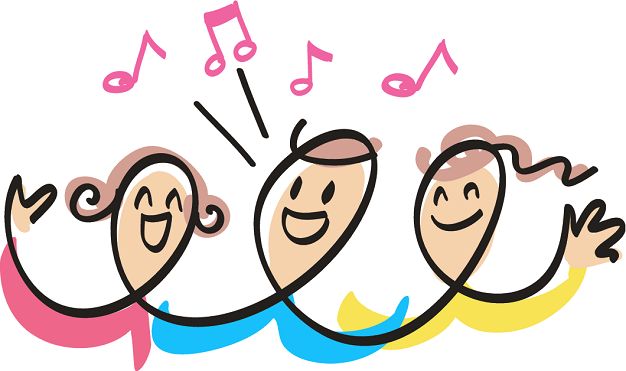 Horsell Community Choir
Horsell Community Choir has now been established since March 2013 and continues to grow in strength.
New members are welcome and no auditions are required. All the songs are taught by ear. This is a drop-in choir so you do not need to attend every week. You first visit will be free but thereafter the charge for each session will be £5 payable on the night.
The choir is conducted by Anna Tabbush, an inspirational choir leader who makes rehearsals fun and makes us feel very confident in our singing. She also arranges the music for us in three or four part harmony and draws on contemporary and traditional songs from the British Isles and around the world. The choir is also encouraged to make suggestions for new songs to perform.
Each term we have at least one performance opportunity and we like to support local charitable events.
By popular demand we joined forces again this year with St Johns Community Choir to put on a joint concert "Two Choirs Sing" at St John's Village Memorial Hall on Sat 12th May. From the proceeds of this concert we were able to make a substantial donation to our chosen charities: The Alzheimer's Society and the The Little Roo Neonatal Fund at St Peter's Hospital.
The Summer Concert at St Mary's Church has also become an annual event for us. This year we collaborated with a local brass quintet Top Brass. The program included two songs which Anna Tabbush arranged specially for choir and brass: Flanders Tommy and Moon River. You can listen to recordings of the concert here. The concert was a sell-out and we were able to make another substantial donation to our chosen charity - Heart Beat Support (Woking).
---