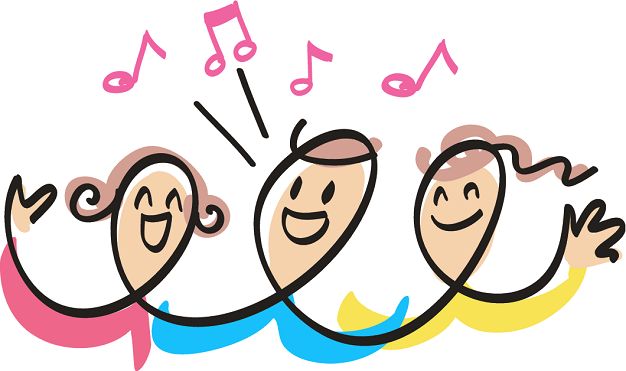 Horsell Community Choir
Horsell Community Choir has now been established since March 2013 and continues to grow in strength.
New members are welcome and no auditions are required. All the songs are taught by ear. This is a drop-in choir so you do not need to attend every week. You first visit will be free but thereafter the charge for each session will be £5 payable on the night.
The choir is conducted by Anna Tabbush, an inspirational choir leader who makes rehearsals fun and makes us feel very confident in our singing. She also arranges the music for us in three or four part harmony and draws on contemporary and traditional songs from the British Isles and around the world. The choir is also encouraged to make suggestions for new songs to perform.
Each term we have at least one performance opportunity and we like to support local charitable events.
For the third year running, we organised a music event in St Mary's Church on Sat 16th April which we call Music In Springtime. The choir performed eight songs from its current repertoire. This year we invited a professional singer/violin duo Phillippa and Isabelle Lusty to perform at this event and they treated the audience to an entertaining range of popular classics. This event raised over £400 which was donated to The Besom in Woking, a charity that helps people in need in the local community.
For the first time we were pleased to perform at the Horsell Scouts and Guides Grand May Fayre on May 2nd on Wheatsheaf Common
On Sat July 30th we held our first Summer Concert in St Mary's Church and we were delighted to bring back the amazing vocal quintet Apollo5 to entertain us. The concert supported the charity Woking Street Angels who were able to collect over £400 in donations.
On Sat December 10th, Horsell Community Choir held a Christmas Family Concert in St Mary's Church and performed our repertoire of songs and carols for Christmas. We were joined by Mamacapella, another local choir catering specially for parent's with young children, and Jill & Malcolm Banks, a folk duo entertained us with some seasonal songs accompanied by guitar and flute. The audience were invited to join in with the singing of some traditional carols.